GenCon 2019 has come and gone. This marks the end of the 2019 Convention Season for Battle Foam. GenCon is the largest convention for our hobby in North America with over 70,000 people traveling to Indianapolis for what becomes a gaming Mecca.
It is always great to see such a diverse crowd of people who are so passionate about our industry as a whole. We wanted to share some trends we noticed from observing the convention and interacting with the attendees.
First, the resurgence of pen and paper gaming is going full steam. There were a lot of people who came to our booth, specifically for something to carry their D&D or Pathfinder models in.
Of course, this can vary depending on you being a player or GM, but it was nice to have a solution for everyone.
For players, our P.A.C.K. C4 was the favorite with its ability to carry books along with models.
This was followed closely by our P.A.C.K. Mini due to its compact nature and ease of being placed in a backpack.
Dungeon Masters gravitated towards our Sword Bag due to size and cost friendliness.
Now that Pen and Paper games are much more mainstream, finding a gaming group or venue to play is a lot easier.
We saw so many new worlds and rule sets to explore that anyone rolling a D20 is in great hands in 2019 and beyond.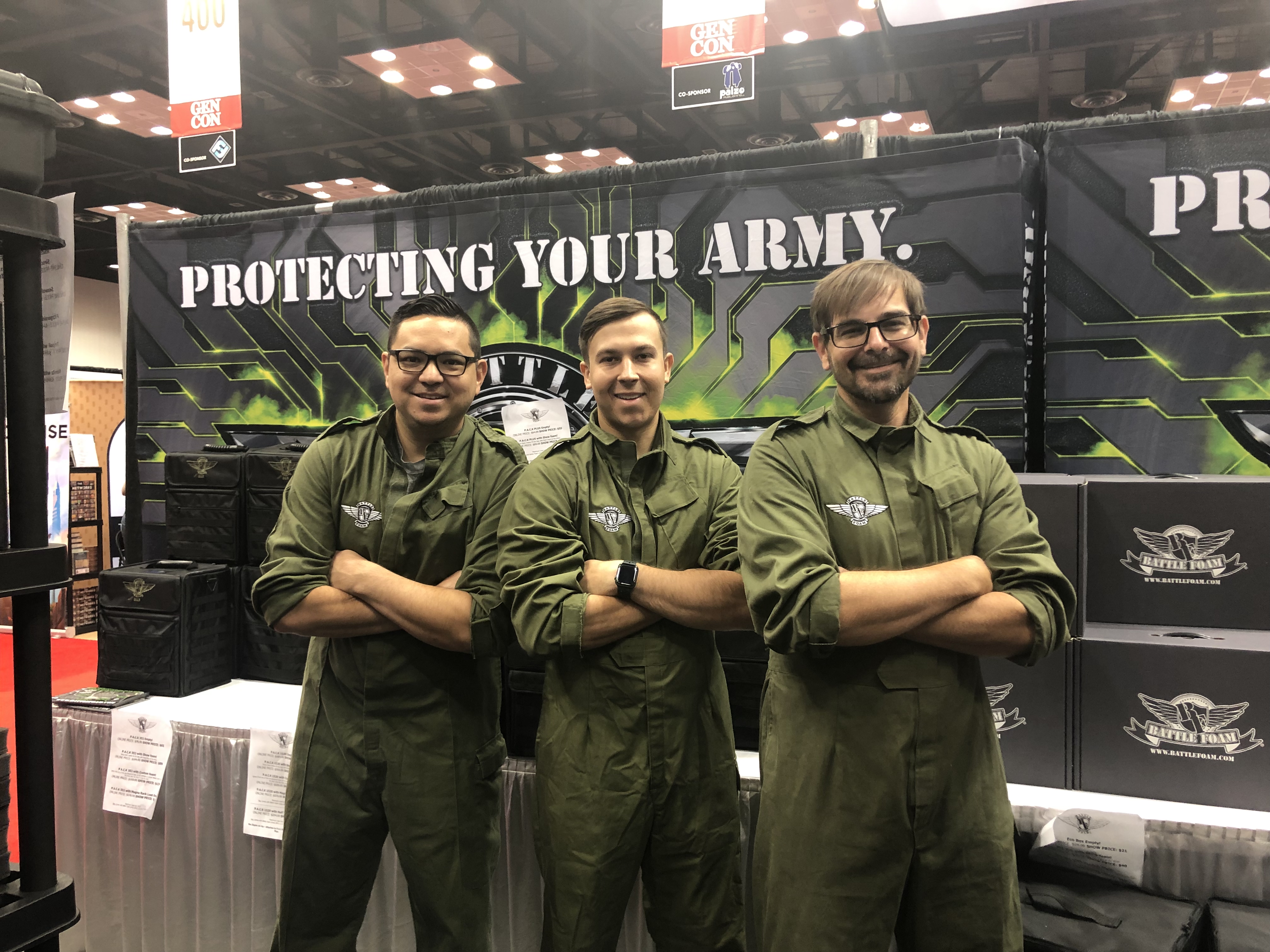 We also noticed a large amount of games that are hitting the reset button.
Games such as Malifaux 3rd Edition, X-Wing 2.0, and several other big names. We noticed a lot of games being relaunched, or revised at this years GenCon.
With the industry bringing in so many new people, having a game that is rules heavy seemed to push new players to the much simpler games. We feel that is why a lot of skirmish games are becoming so popular, as the low model count and easier rules allows for much easier entry into those games.
We had Privateer Press across from our booth, and witnessed how well Monsterpocalypse was doing. On top of that, the foam solutions we make for MonPoc was some of the first to go along with our Tournament Bag. As the industry continues to grow, and the fresh faces become grizzled veterans, it will be interesting to see where some of these players decide to settle their time and money.
Lastly, the amount of passion in the hobby is on the rise.
One of the great things about going to a conventions such as GenCon is getting to meet our customers first hand. From our fanatical long-time customers, to people who just stumbled upon us in the Exhibitors Hall, it is always a personal treat to meet them.
The wonder and fervor we see on people's faces as they walk through the halls is a sight unto itself. We consider all of our customers a part of the Battle Foam Family, and take pride when people stop by to visit.
By meeting and talking to our customers we get a chance to discuss what is most important to them as gamers. That gives us very important insight into what all of our customers want and need. Our goal is to help protect the investments that are so important to them.
Not only do we provide solutions, but we get so many greats ideas from our customers. We recently launched pre-orders on our Magna Rack 2.0 Sliders due to the customer feedback at conventions last year.
We also love being able to put faces to names that we see orders from throughout the year.
One such awesome customer was Greg. He was kind enough to send a picture of his current collection to us. It appears we have a remote warehouse somewhere! Thanks for killing Greg, you are a man among boys with that wall of foam. ;)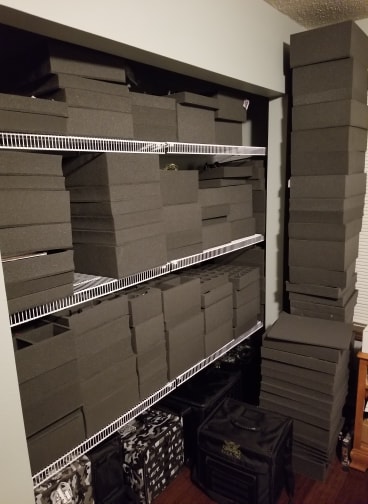 There are many more talking points concerning GenCon, but before we turn this into a competitor to War and Peace for page count, we will sign off.
We just want to say an extra thanks to everyone who stopped by our booth and made our weekend go by faster.
Also a big thank you to our partners like Steamforged, Privateer Press, CMON, and Corvus Belli for their continued trust and friendship over the years.
Our next convention will be The Las Vegas Open, Aka LVO in January of 2020. Please stop by and say hello if you are attending this year.
Safe travels, and we hope to see you all again soon.
Recent Posts
My Dear Battle Foam Customers,Your Foamy Overlord is here with another Battle Foam Blog filled with …

If you have been around the hobby long enough, you know that Kickstarter and other Crowdfunding sit …

What a year 2020 has been! With one of the most memorable years in history now clear in our rear-vi …